Catching up with Nilan Johnson Lewis PA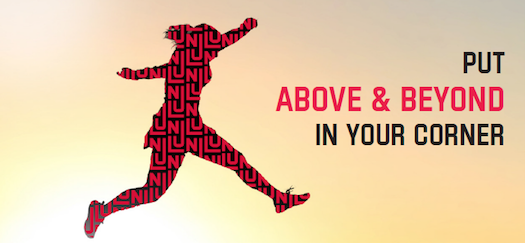 Greetings from Minnesota! We sure do miss seeing all of our PLAN friends! Nilan Johnson Lewis has a strong firm culture and prides itself on maintaining a sense of belonging for all employees. While most of us office from home during the pandemic, it has become more challenging to create a feeling of togetherness. Thus, our firm has been even more purposeful in providing opportunities to gather regularly (via zoom) for a variety of reasons to continue a sense of unity and support. Some of the events that we have hosted for all firm employees are trivia contests, extra practice group coffees, happy hours, more frequent staff meetings, and special programs called "Venue Views" that provide a platform to talk about educational issues and current events. We hope that all of you at PLAN are staying healthy and finding opportunities to reflect during this challenging time.
Outside of work, Ellen Brinkman continues to act as a full-time chauffeur to her four daughters who never stop moving (or talking!). With youth sports schedules at less than full capacity this summer, Ellen and her family have been able to spend more time at the lake/pool, and more time biking around beautiful Minneapolis. Ellen hopes to have her youngest up on water skis by the end of the summer. (PLAN waterskiing pyramid, anyone?)
This summer Dave Schooler has been mountain biking with his son and took up golf after mostly giving it up 7 years ago out of sheer frustration. Even though he gets drubbed by his son mountain biking and his golf game is worse than ever, he is optimistic — no injuries on the bike so far and his status as a confirmed hacker leaves plenty of room for improvement.
The professionals at Nilan Johnson Lewis (NJL) share a common vision of nurturing trusted partnerships with our clients by solving their complex business challenges. Founded in 1996, NJL has earned a reputation for being innovative, forward-thinking and bringing deep expertise and a total partnership approach to serving clients.
NJL provides superior legal representation in the areas of professional liability, labor and employment law, commercial litigation, and general-liability defense. We deliver exceptional legal services for employers and business professionals, including architects, engineers, accountants, attorneys, real estate brokers, insurance agents/brokers, home inspectors, independent insurance agents, and directors and officers (private and HOA/condo). We work to provide a solid legal defense for professionals facing employment practices liability claims or defending other professional liability claims. NJL is committed to providing focused, business-oriented solutions and high-quality legal services for every client and every claim or lawsuit.
Our clients are our first priority. We focus on delivering client-centered legal services and on providing personal attention and care.