Catching up with PK Law Labor and Employment Attorneys Paul Finamore and John Doran
Pessin Katz Law, P.A. (PK Law) is the ninth largest law firm in the Baltimore area and has been serving clients for over thirty years. With offices in Towson, Columbia, and Bel Air, PK Law is comprised of over 60 lawyers, paralegals and law clerks, whose practices span the legal field. Practice areas include corporate and business law, real estate, education law, estate planning, elder law, labor and employment, litigation, insurance law and medical malpractice defense. PK Law's size, diversity and team approach provide clients with confidence. They know they can rely on PK Law to help them navigate a myriad of legal issues—throughout their lives.
PK Law has been a PLAN member since 2020. PK Law's primary PLAN contacts are Paul Finamore and John Doran.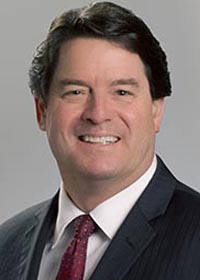 Paul Finamore | pfinamore@pklaw.com | (410) 740-3170 |
Primary Practice Areas: Labor and Employment | General Litigation | Insurance Defense | Professional Liability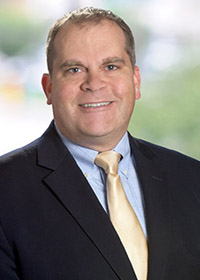 John Doran | jdoran@pklaw.com | (410) 740-3167 |
Primary Practice Areas: Labor and Employment | General Litigation | Insurance Defense | Insurance | Construction Law
How we are surviving life under quarantine: Paul has discovered that there are living plants under the weeds in the garden that he's never had time to address. John has a new found respect for daycare works.

What we have learned during this quarantine: Paul learned that there is a very real chance that his old dog can be taught new tricks when you make time to work at it. John has learned the joys of kayak fishing.
Fun Facts About Paul:
I love to tailgate at Notre Dame football games and have served more than 150 people at a time at many games.
If I had it all to do over again, I'd be a veterinarian. People call me an animal whisperer around their pets.
I cook dinner every night, even when my four kids were little. When my oldest had to give a presentation at school, she said, "Daddy cooks and Mommy does laundry."
About Mr. Finamore in the Workplace and in the Community:
Paul has practiced in state and federal court throughout MD and the District of Columbia for over 30 years.
His experience includes the defense of private sector employment litigation claims such as Title VII; age, race, and gender discrimination; wage and hour; whistle blowing; wrongful termination; ADA, FLMA and FLSA.
In addition to his litigation practice, Paul regularly counsels employers on employment issues. He began practicing in employment law while serving on active duty in the US Army Judge Advocate Generals Corps at Aberdeen Proving Ground.
Paul is rated AV-Preeminent® by Martindale-Hubbell, has been recognized by Maryland Super Lawyers from 2008-2019 (General Litigation and Employment and Labor) and The Best Lawyers in America® 2019 (Litigation – Insurance). He is a member of the Federation of Defense Counsel (FDCC), a Fellow of the Litigation Counsel of America and serves on the DRI Employment Law Steering Committee as Liaison to the FDCC and as Litigation Tactics Chair.
Paul is active in the community. He served on the Board of Directors of Boys Hope Girls Hope of Baltimore, a privately funded, non-profit organization that provides at-risk children with a stable home, high-quality education, and support to reach their full potential. He currently serves on the Board of Trustees of Mount de Sales Academy in Catonsville, Maryland.
Fun Facts About John:
In his spare time he enjoys outdoor activities such as golf, hiking, hunting and fishing.
He once played blackjack in Las Vegas with Tiger Woods.
Favorite job was working on a crab boat during his summers in high school.
He is the primary chef in his household but he's terrible at the clean-up.
About Mr. Doran in the Workplace:
John has practiced in state and federal court throughout MD for over 6 years. He has also handled numerous construction litigation cases in the American Arbitration Association.
His experience includes the defense of construction litigation claims such as breach of contract, negligence, defective construction, mechanic's lien and subrogation. He has represented both general contractors and subcontractors in complex litigation. John also represents title insurance carriers in such matters as declaratory judgment, quite title, constructive trust and breach of warranty of title.
John was Selected for Inclusion on Maryland Super Lawyers Rising Stars List, Civil Litigation, 2019.
During law school, Mr. Doran completed an externship for the Honorable Judge Timothy E. Meredith of the Maryland Court of Special Appeals.
He is a member of the American Bar Association, Maryland State Bar Association, Bar Association of Baltimore City and the Anne Arundel County Bar Association.